In our standard SLA, our guaranteed maximum review time for orders is 48 hours as we want to ensure we have ample time to contact your customers about suspicious orders if they're unavailable on the first attempt.
However, only a very small portion of orders requires the full 48 hours for review. The majority of orders will have an immediate, automatic decision. For those orders that go to our manual review team, we can have a decision in as quick as one hour. Also, note that many competitors would automatically decline these orders simply so they can say they have a shorter review time.
We also offer Plus and Express SLAs that guarantee an even faster guaranteed review time. The limiting response time is based on the percentages below: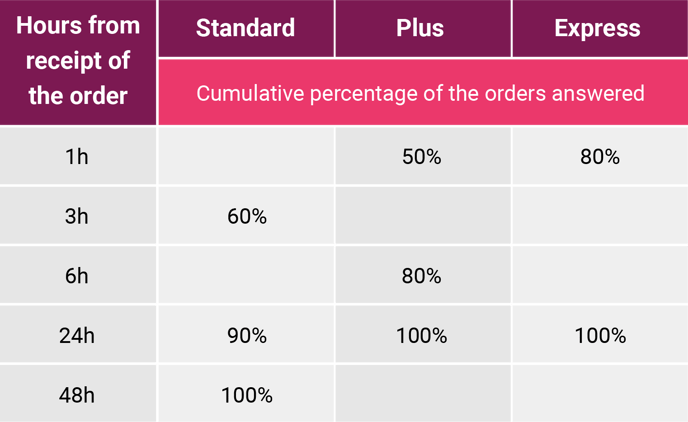 We can also create SLAs with custom review times based on our customers' needs.